09 September 2013
App of the Week: Handy Tools 7-in-1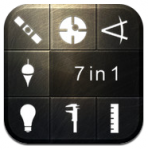 For your next home renovation or decoration project, consider dumping your heavy toolkit and enjoying handy utilities in the palm of your hand. Handy Tools 7-in-1 is an app packed with intuitive, easy-to-use tools that are easily accessible on your iOS device. The app features the following:
A spirit level to measure alignment accurately.
A surface level to check if a flat surface is parallel to the ground.
A protractor to measure an angle in the 0 to 180 degree range.
A caliper for precise measurements of small objects.
A plumb-bob to check if an object is perpendicular to the ground.
A light bulb to turn your screen white, so you can use the device as a "flashlight."
A ruler to measure distances.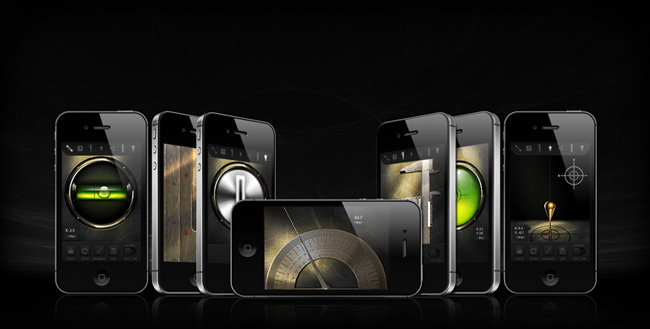 Handy Tools was even recognized by Apple in a recent iPhone TV ad:
Built by Ofijo, a Warsaw-based mobile development company, the story of how Handy Tools 7-in-1 came into existence is serendipitous. One day, a colleague noticed that his pen kept rolling of his desk. The Ofijo team saw this as an opportunity to find an unconventional way of determining whether the table was leveled. As they pondered a solution, they soon realized that many people need simple tools for projects, but they rarely carry around rulers, calipers, or surface levels.
To address this problem, the team began spec'ing out Handy Tools 7-in-1, an app that's easy to use and features a beautiful UI as well. Relying on Corona SDK's strengths in core libraries, including graphics, input, and hardware, it took the team just five weeks to create the app's custom controls and user interfaces.
Luke Wilczynski, co-founder of Ofijo, told me that the team chose Corona SDK due to the platform's "…flawless design, cross-platform capabilities, and handling. We dropped our previous engine and never looked back. We could focus on making apps instead of worrying about technology."
Put Handy Tools 7-in-1 to the test and let us know what you think of this savvy utility app.