02 January 2019
The Corona 2D game engine is going open source in 2019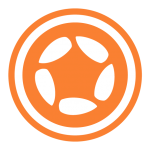 After more than nine years of developing and evolving the Corona game engine, Corona Labs is releasing its technology to open source. It's a move we've been planning for a few years now, with the goal of making the engine development process more transparent, and to empower the community to directly impact future growth and potential. As part of a series of steps on a longer evolution journey, entrusting Corona to the community is the surest way to quickly respond to market shifts and changes, ensuring Corona stays relevant and valuable to all mobile app developers.
"The transition of Corona to the open source model of development has been our long-term vision since Corona Labs was acquired by Appodeal in 2017. We believe that this move will bring transparency to the development process, and will allow users to contribute features or bug fixes to make the project better for everyone," said Vlad Sherban, product manager for Corona Labs.
The open source model will bring more visibility and flexibility to the development process by allowing visibility into exactly what the engine team is working on and where the project is going, and by contributing valuable new features that will help spearhead Corona to the next level. Additional benefits for businesses include the potential to acquire a commercial license for source code and customize the engine for specific commercial projects.
"Corona Labs will continue to have a dedicated team and infrastructure to support our flourishing plugin ecosystem and infrastructure, as well as to keep up to date with the ever-changing requirements and updates coming from applications stores. Powered by the new open source model and supported by the development of new features and bug fixes will make Corona more community driven — but not without our help and guidance. Ultimately, going open source will provide confidence in the future of the engine and an opportunity to grow community involvement in engine development," said Vlad Sherban, product manager for Corona Labs.
Details
Most parts of Corona's code will be open sourced except for some plugins, the Corona Marketplace, www.coronalabs.com, and the build infrastructure. This is not a final or exhaustive list as the team may open source even more as we move forward. More about Corona open source can be found on the FAQ page.
Licenses
Corona will be dual-licensed under both commercial and open source licenses. The open source license is the GNU GPLv3 license, and commercial license will be available upon agreement with Corona Labs.
This does not apply to daily builds and releases. Their license remains unchanged. You can download builds to freely build and distribute your apps as before. The new changes only apply to the source code of the engine which is now available. This is the preferred way to use Corona. It's what most people will do.
You can download the Corona source code under the GPLv3 license and build your games and apps, however, those games have to be distributed under the GPLv3 license, i.e you have to make your source available. Games and apps based on the open source distribution of Corona have to be distributed using the same license (GPLv3).
You can download the Corona source code, negotiate a commercial license agreement with Corona Labs, and build a version of Corona that has a custom feature. You can then distribute your games and apps without opening your own source.
About Corona
Corona is a free, cross-platform framework ideal for creating 2D games and apps for mobile devices, desktop systems, TV platforms and the web. It is driven by the easy-to-learn Lua language, over 1,000 built-in APIs and plugins, and Corona Native extensions (C/C++/Obj-C/Java). The Corona engine has been updated with HTML5 and Linux (alpha-version) building during 2018 and celebrated our 9th anniversary from the date of the first release.
You can find the full source code on GitHub.
Contacts:
[email protected]